The People Principles team is comprised of experts in marketing research methods, statistical analysis and data science, and marketing analytics in order to provide a 360° approach to your business. People Principles specializes in lottery/gaming marketing research, with a focus on the instant ticket product. The team prides itself on the new methodologies it has created surrounding instant game needs-based segmentation, prize structure research, and ticket attributes assessment. The team also provides consultative expertise in portfolio planning, game design, marketing communications, and product testing to help our customers make full use of the wealth of knowledge provided by the research.
The team has experience in conducting lottery related research in a variety of lottery jurisdictions in support of their continued growth and achievement of business objectives.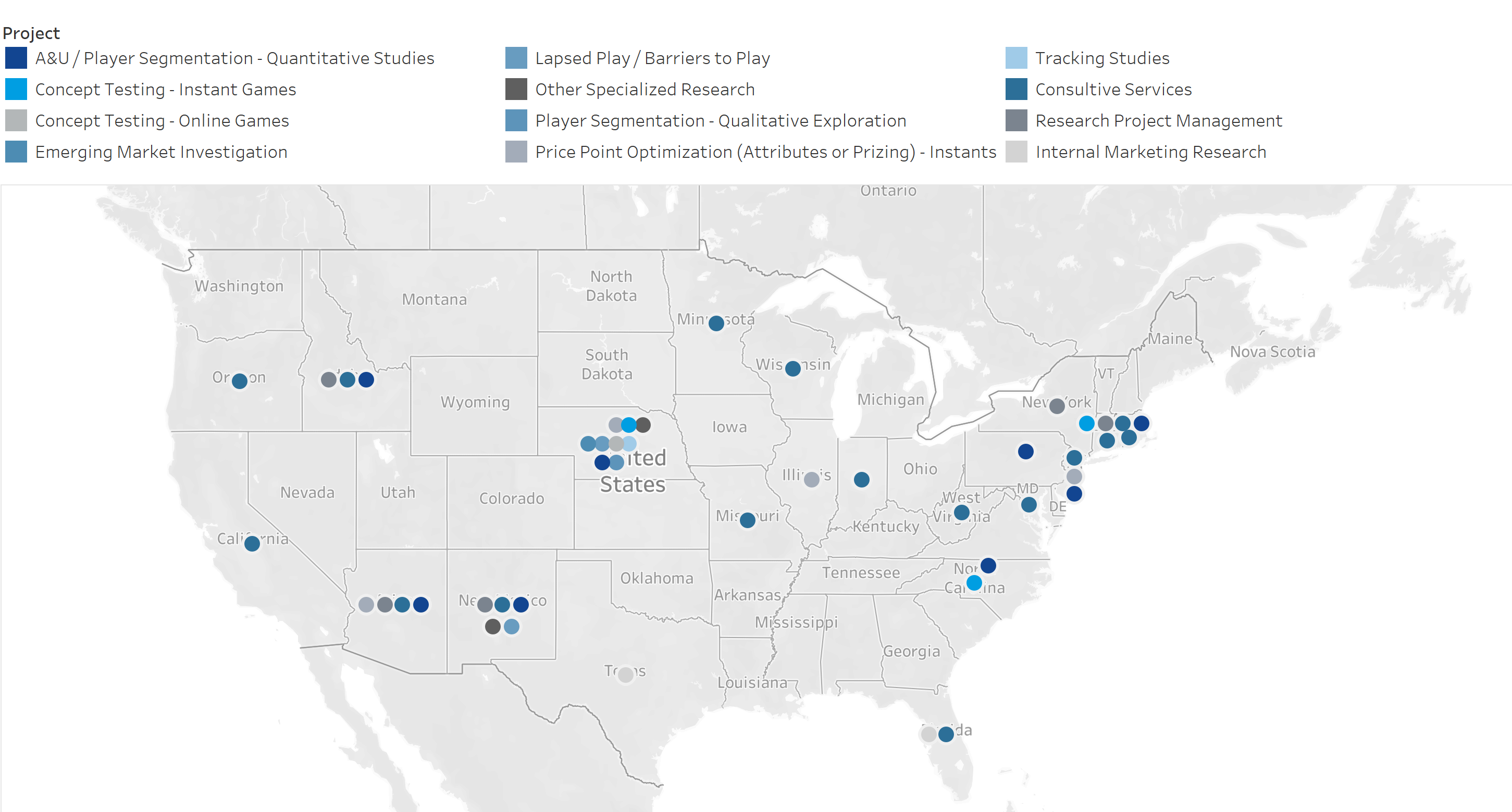 The People Principles team has a wealth of experience conducting projects for a variety of US Lottery jurisdictions. We will provide you with intelligent design, analysis, and actionable reporting of market research findings so that you can effectively and efficiently identify and address your business needs.